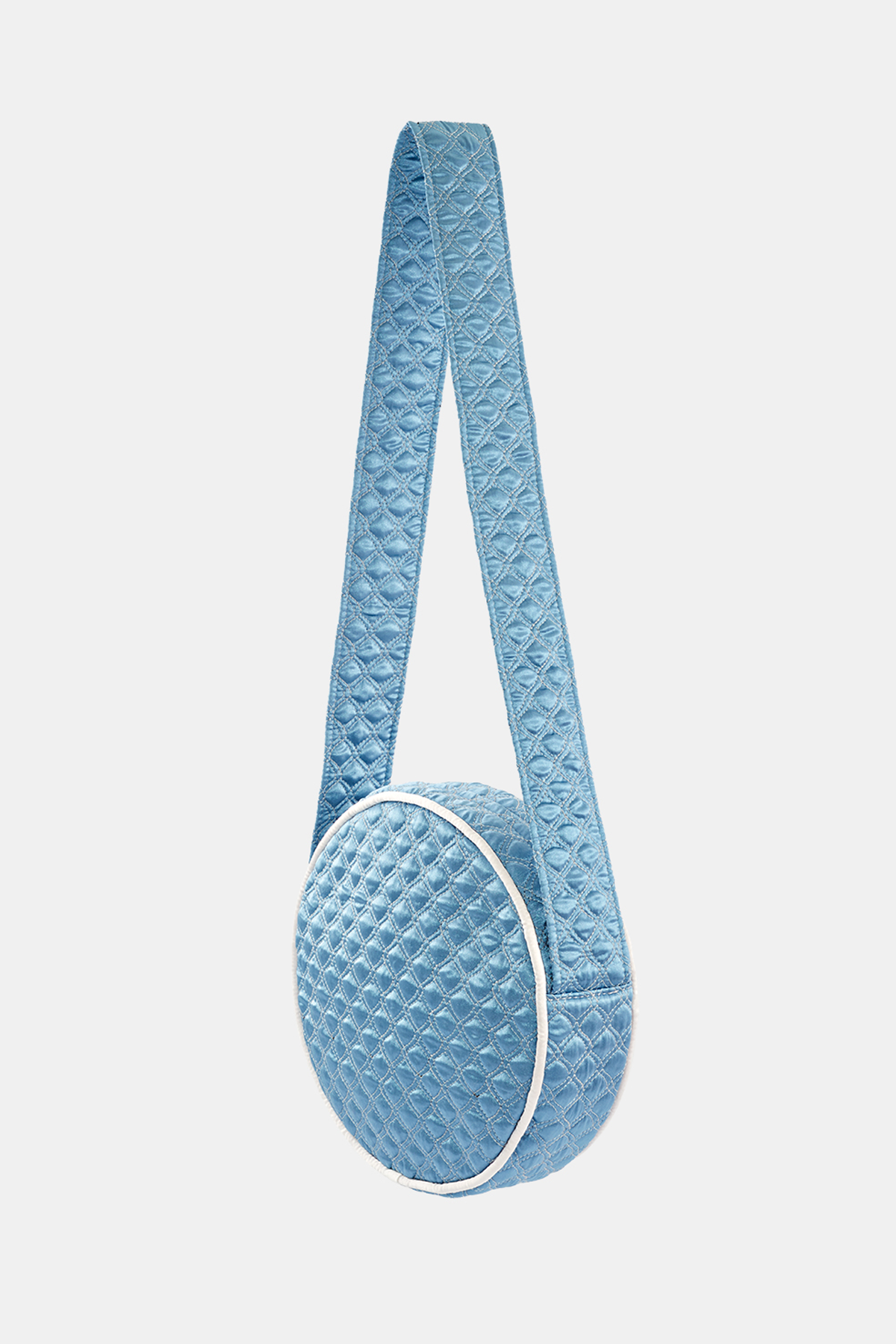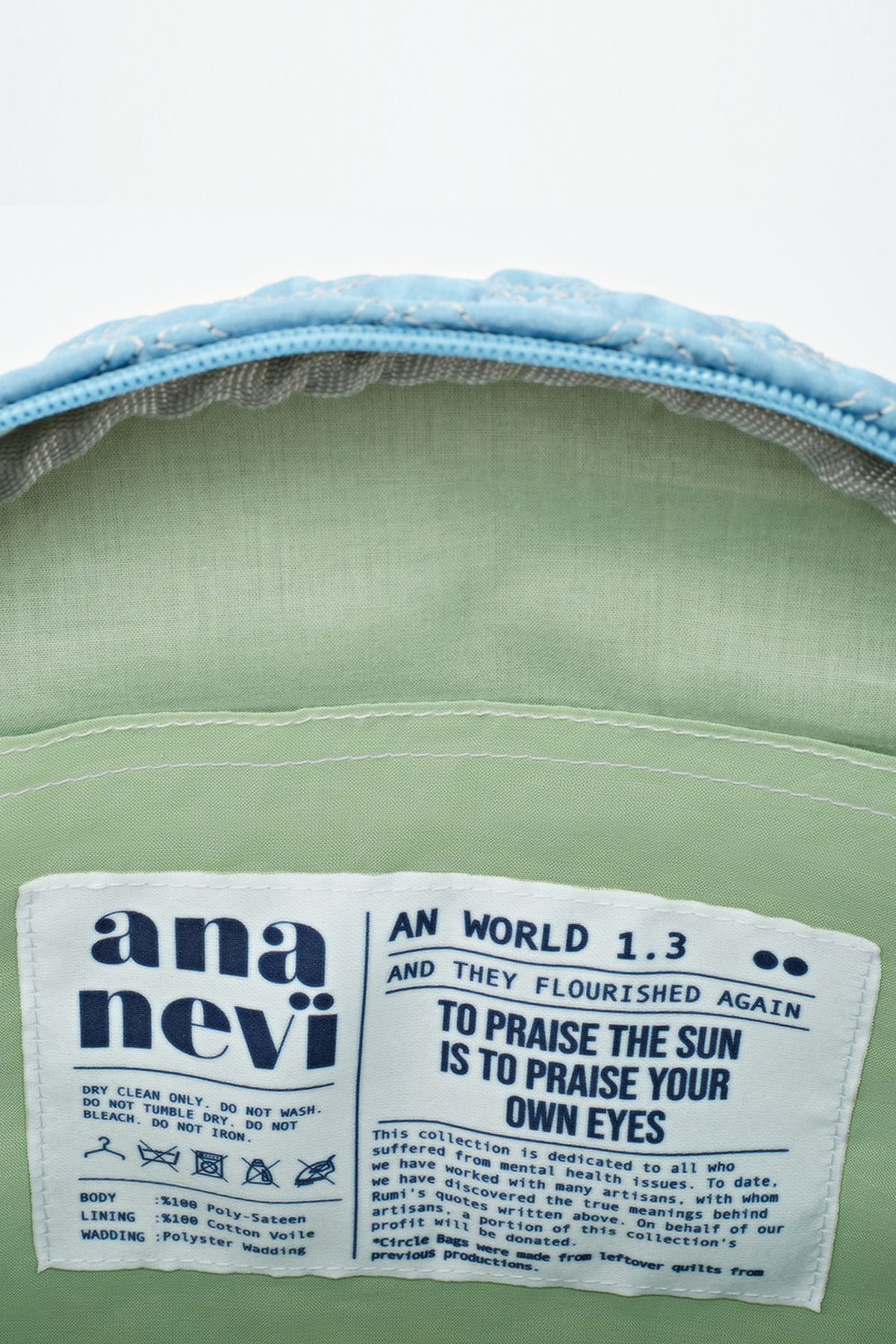 AN WORLD 1.3 'AND THEY FLOURISHED AGAIN is dedicated to our beloved artisans and all individuals who have been affected by the Turkey-Syria earthquake and have experienced mental health issues.



We firmly believe that Rumi's poetry, which emphasizes physical and mental well-being, serves as a genuine source of healing during these unpredictable times. Throughout our journey, we have collaborated with numerous artisans and individuals, leading us to discover the profound meanings behind Rumi's quotes. In support of these individuals, we will donate half of the profits from this collection to the relief efforts for the Turkey-Syria earthquake.
Rumi Bags were made from leftover quilts from previous productions.
SHAPE
Unisex circle quilted bag with quilted handle.
Inner pocket placement on top of the lining.
Piping outline that holds the bag's shape.
MOTIF
This circle bag design is made with all the leftovers of our quilting motif Tac Bakla.
Tac Bakla is a reworked version of the classic diamond motif through the repetition and overlapping of our Gelin Taci motif's outline.
We would like to note that these motifs are modern interpretations of classic motifs created by quilting artisans. 



SIZE
Diameter - 25cm / 10in
Depth - 7cm / 3in
Handle Drop - 44cm / 17in
CARE
Free from animal products & animal cruelty.
Body : 100% Poly-Sateen
Lining : 100% Cotton Voile
Wadding : 100% Silicone Wadding
DRY CLEANING ONLY.
DO NOT BLEACH, IRON, WASH OR TUMBLE DRY.
PLEASE REFER TO THE CARE LABEL FOR WASHING INSTRUCTIONS.
PACKAGING + SHIPPING
We carefully source our packaging made from recyclable and compostable materials. Please check the symbols on the packaging before disposing of. Feel free to upcycle them, as gift wraps for your loved ones.
Domestic orders are delivered within 5-6 business days via Royal Mail Signed For 1st Class.
Please refer to our shipping policy and refund policy pages to get further information.
This section doesn't currently include any content. Add content to this section using the sidebar.
This section doesn't currently include any content. Add content to this section using the sidebar.